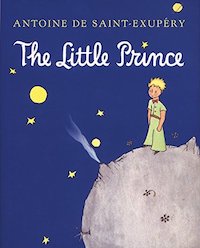 The Little Prince by Antoine de Saint-Exupéry, which is as wise as it is unimposing, is a book which has bridged the gaps between culture, language, and age to provide readers with a strikingly clear window into what is truly essential.
It is a modest book which, at first glance, seems no more than a charming children's tale. However, those who have read it will know that, among the simple illustrations and straightforward passages, its pages hold profound insights into mysterious subjects such as loneliness, love, and happiness.
The fact that it remains so widely read to this day merely shows how timeless the values and ideas expressed in The Little Prince are. The beauty of this book lies in its subtlety – it educates without pretension.
Join me as I explore 12 things I learned from this charming tale.
1. It is the little things which are essential
"He's never smelled a flower. He's never looked at a star. He's never loved anyone."
One cannot help but feel sad for the character described here. This sadness stems from an understanding that he has missed out on some of the best things in life, such as the smell of flowers, the soft glow of the stars, and the feeling of caring for someone. While these things may seem small or insignificant, it is these little things which are truly beautiful in life.
The ability to be present and to enjoy the simple things, such as the beauty of flowers, or the company of a friend, is a quality which is essential to happiness. As we have learned from the American professor Jon Kabat-Zinn, "The little things? The little moments? They aren't little."
"If you tell grown-ups, 'I saw a beautiful red brick house, with geraniums at the windows and doves on the roof…,' they won't be able to imagine such a house. You have to tell them, 'I saw a house worth a hundred thousand francs.' Then they exclaim, 'What a pretty house!'"
Above we see yet another passage from The Little Prince which shows the importance of the little things. It sheds light on the small details which make the house charming, such as the flowers in the window box and the birds which gather on the rooftop. We learn that it is not the cost of the house that makes it lovely, but the little touches that give it a special charm.
2. There is more to loneliness than being alone
"'It's a little lonely in the desert…' 'It's also lonely with people,' said the snake."
This insightful passage shines light on the nuances of loneliness. Loneliness is not merely a matter of how many people you are surrounded with, but whether or not you feel understood by them and connected to them. Loneliness is a sense of isolation which can be felt whether we are in company or alone. It is more a feeling of not belonging or a lack of connection than it is about the number of people you are surrounded with.
3. The importance of patience
"'You have to be very patient,' the fox answered. 'First you'll sit down a little way away from me, over there, in the grass. I'll watch you out of the corner of my eye, and you won't say anything. Language is the source of misunderstandings. But day by day, you'll be able to sit a little closer…'"
Things such as friendship and love require the presence of trust and understanding, which take time to develop. There are few things in life which may be quickly obtained that are of true value. In fact, the more important something is, the more time it usually takes to achieve it.
"It is the time you spent on your rose that makes your rose so important."
Love, friendship, and trust take years to build. Even the development of talent and the accumulation of knowledge require time and patience, but what we gain from these things often far outweigh the time we invest in accumulation.
4. Never lose your sense of hope and possibility
"'What makes the desert beautiful,' the little prince said, 'is that it hides a well somewhere…'"
So much of life is cloaked in mystery. There are a million things we will never understand. It is important to learn to accept and embrace this mysterious not-knowing and learn to love life for its ambiguity; and to always retain a sense of hope and of possibility, even when circumstances seem dire. In other words, we must hold on to the hope that there is a well somewhere, even when we stand in the vast and seemingly hopeless desert.
5. Find solace in nature
"You know, when you're feeling very sad, sunsets are wonderful…"
It has been scientifically proven that spending time in nature can improve your mood and calm your nervous system. Not only is nature calming, it is also full of subtle lessons which we can implement in our own lives. Rivers teach us how to move on, flowers remind us of the ephemeral quality of life, and the trees shed their leaves, teaching us how to let go. Nature sets a noble example for how to live, and how to die too.
6. Think of things greater than yourself
"Yet he is the only one who doesn't strike me as ridiculous. Perhaps it's because he's thinking of something besides himself."
It is important that one cares for something outside oneself. Compassion and selflessness are two qualities which, although often overlooked, are essential to happiness. The key to happy and healthy relationships lies in giving to others, practicing kindness, and showing love. One who cares for others cultivates a feeling of purpose which is in itself fulfilling.
7. You are responsible for your own happiness.
"It's a question of discipline,' the little prince told me later on. 'When you've finished washing and dressing each morning, you must tend your planet.'"
In this case, I have interpreted "your planet" to mean your state of mind. Tending to your feelings and cultivating a healthy, hopeful outlook is a routine which should be repeated daily. Happiness requires discipline of thought and a dedication to seeing things in a hopeful way.
The ancient Greek philosopher Aristotle once wrote, "Happiness depends upon ourselves." When we cease to attach our happiness to ideas and expectations, we become free to feel it in the present. If happiness is a decision, then it is up to use to make ourselves happy, everyday.
8. Do not expect too much of others
"One must command from each what each can perform."
Holding people to an unreasonably high standard may lead to disappointment and hurt. It is important to exercise compassion and understanding with others. If we realize that people have their own private sorrows and dreams for their lives, releasing them of our expectations becomes much easier.
When you cease to expect others to give you happiness or love, you regain the power to create these things for yourself. You will also learn to love people fully, without ulterior motives or expectations of gaining something in return.
9. Develop meaningful friendships
"People haven't time to learn anything. They buy things ready-made in stores. But since there are no stores where you can buy friends, people no longer have friends."
Friendship plays a large part in The Little Prince. We learn about the importance of friendship, what it means to make a friend, and the value of building a meaningful bond. We learn that friendship, like most things of value, requires time and patience to grow.
Knowing that you have someone who you can count on and trust is worth the investment, for once you have become friends with someone, you become special to each other.
"For me you're only a little boy just like a hundred thousand other little boys. And I have no need of you. And you have no need of me, either. For you I'm only a fox like a hundred thousand other foxes. But if you tame me, we'll need each other. You'll be the only boy in the world for me. I'll be the only fox in the world for you…"
10. Allow peoples actions to speak for them
"I should have judged her according to her actions, not her words."
How seldom it is that mere words are able to convey the things we wish to say. Communicating all of the nuances of feeling through speech is a difficult task. In fact, it is often the silent actions and gestures which say the most about how we feel about each other.
Words can be deceiving. It is easy for people to say things which they do not mean or to lie about their feelings and intentions. Actions, on the other hand, are usually an honest window into peoples hearts. If someone cares about you, you can often see it in the way they act toward you. Their actions and how they treat you will tell you far more than any words would be able to.
11. Refrain from judgement
"'Then you shall pass judgement on yourself,' the king answered. 'That is the hardest thing of all. It is much harder to judge yourself than to judge others.'"
Before we point a finger at someone, we should learn to first look at ourselves. Giving people the benefit of the doubt and refraining from judgement is an admirable trait. When you allow prejudice to cloud your view of someone, you may judge them wrongly. When we rush to conclusions or make quick judgements we are not able to properly understand the reasons behind people's behavior. If we disregard their motives, how are we to understand their actions?
Pretension leads to intolerance and hate, neither of which contribute any good to the world. When we come from a place of understanding, we are able to see the truth of the matter more clearly. Haste breeds hate, whereas patience breeds understanding. It is difficult to hate something once you have understood it.
12. Look with your heart
"One sees clearly only with the heart. Anything essential is invisible to the eyes."
Things such as love, kindness, compassion, loyalty, and dedication cannot be seen with the eyes. It is only with the heart that we perceive their value.
In a world where physical beauty is highly valued, invisible beauty can often be forgotten or tossed aside. What we must grow to understand is that physical beauty is fleeting; it doesn't last. True beauty, however, is eternal and spans over centuries, across nationalities and countries, and is understood by people everywhere, regardless of their language. It is found in kindness and friendship, in thinking of others, and in giving without expectation of receiving in return. True beauty is found in selfless and unconditional love, and may be seen only with the heart.
What are some lessons you learned from The Little Prince? Share your favorite lesson in the comments below.
(Note: if you buy any book(s) using the links above, I will receive a small commission. It will not cost you anything extra, and you will help me to maintain this blog. Thank you.)